Stovax Riva 66 Avanti stove

based on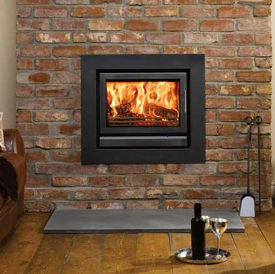 The Riva 66 Avanti insert stove is a multi fuel casette stove.
This is a contemporary high output model.
The door itself is gently curved & there is a removable stainless steel handle.
Above and below the door are steel panels - the 66 is available in a Riva 66 & Riva 66 Avanti version.
Most Recent Review
I''m Heading into my 3rd winter with my Riva 66 stove and it is an amazing fire and has saved me a lot of money from my gas bill ,I have to leave the doors open and it heats the whole house ,... [ read more ]
Most Popular Review
The Riva 66 multi fuel stove inset was fitted just over a year ago, It seems I have over fired the fire according to the book, but I don't consider I have,(so no warranty would exist) the self... [ read more ]

Stove expert replied: If screw heads are no longer evident then the only option is to drill them out, not ideal after a years wear and tear. Might be worth going back to Stovax for their advice.
More reviews for Stovax Riva 66 Avanti stove