Stovax Riva 66 Avanti stove

based on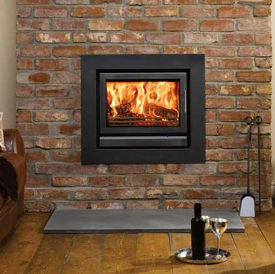 The Riva 66 Avanti insert stove is a multi fuel casette stove.
This is a contemporary high output model.
The door itself is gently curved & there is a removable stainless steel handle.
Above and below the door are steel panels - the 66 is available in a Riva 66 & Riva 66 Avanti version.
Most Recent Review
I''m Heading into my 3rd winter with my Riva 66 stove and it is an amazing fire and has saved me a lot of money from my gas bill ,I have to leave the doors open and it heats the whole house ,... [ read more ]
Most Popular Review
We installed our multifuel Riva 66 in October 2007in our new build house.We did find that for burning wood it was very difficult to close off the primary airflow which is achieved by rotating... [ read more ]
More reviews for Stovax Riva 66 Avanti stove