Skantherm gate stove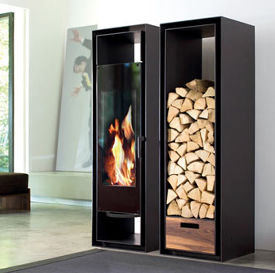 An unusual contemporary stove placed in a frame so that is it hanging with space above and below the stove.
It has a woodstore frame normally placed next to the stove with a drawer for storage at the bottom.
Technical Data
Height:

1650mm

Width:

500mm

Depth:

500mm

Flue Diameter: 150mm
Fuel: Wood
Efficiency: 79.7%
Reviews for Skantherm gate stove
There are currently no reviews for this stove. Be the first to write a review for the Skantherm gate stove.