Nordpejs Quadro 2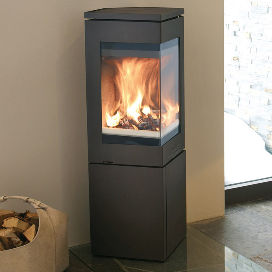 This Nordpejs model can have an external air kit connected directly to the stove -
this makes it suitable for a modern sealed house.
Technical Data
Height:

1205

mm
Width:

545

mm
Depth:

440

mm
Flue Diameter: 150mm
Fuel: Woodburning
Efficiency: 73%
Reviews for Nordpejs Quadro 2
There are currently no reviews for this stove. Be the first to write a review for the Nordpejs Quadro 2.