Morso 6140 stove

based on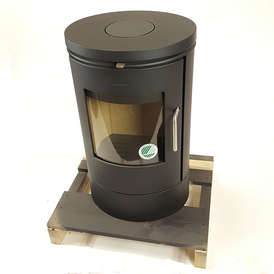 The Morso 6140 is a contemporary style woodburner with quite a big window.

Technical Data
Height:

753

mm
Width:

451

mm
Depth:

386

mm
Flue Diameter: 125mm
Fuel: Wood burning
Nominal Heat Output: 5.5kW
Efficiency: 80.1%
Most Recent Review
We installed the 6143 during a major renovation 2 years ago, so we have done 2 winters in Australia. The positives are looks, design & quality of finish. It heats the 75 square metres of open... [ read more ]

Stove expert replied: Your comments about an exploding log are surprising, had the log been treated with anything? Stoves should have a hearth that extends 300mm in front which should then catch any ash or debris produced, have you a suitable hearth in place to protect the wooden flooring? I have known of previous cases where ignition of flue gases on opening the stove door have occurred, this was due to the incorrect fuel, poor air movement by keeping the stove controls shut down which prevent flue gases form combusting adequately. Do you keep the air control open and have you adequate free air in the room where the stove is installed?
Most Popular Review
We already have a Morso (1412) stove that heats our home & that really transformed our winter heating routine. When we extended this year adding a 21sqm conservatory / extension a woodburner... [ read more ]
More reviews for Morso 6140 stove (page 1 of 2)
1