Morso 1446 stove

based on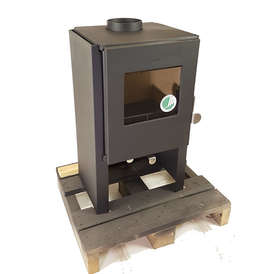 The 1446 Morso stove is a taller version of the 1416.
Technical Data
Height:

715

mm
Width:

425

mm
Depth:

405

mm
Flue Diameter: 125mm
Fuel: Multifuel
Nominal Heat Output: 4kW
Efficiency: 78.4%
The stove looks great having a more industrial look, which fits in as it was installed in my study. My choice of stove was mainly practicality with some cosmetics consideration, plus I was steered... [ read more ]

Stove expert replied: once a wood fire is lit shut the primary air control off and control the fire with the secondary only. If there is not enough chimney draw then you may need to leave the primary open a little.