Jotul F 100

, page 4 of reviews based on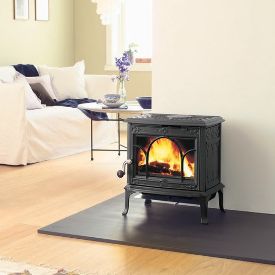 The Jotul F100 is a 5.5kw output stove. The look of this Jotul stove is easy to recognise - it has a plain door or some delicate lattice work on the door.
You can have the stove in enamel finish.
There is an optional multi fuel kit available.
Page 4/4 of reviews for Jotul F 100
I've used the F100 for one winter in a previous property and it is a good stove. Only real downside is the absence of an ash pan, which if you are using the stove a lot can be a bit of a pain... [ read more ]

Brilliant - I have two of these !
4