Invicta Tipee stove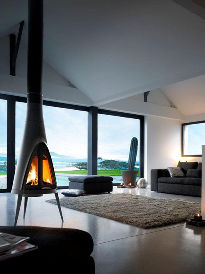 The Tipee and Pow wow stoves are similar in design - though Pow wow model is bigger in dimensions and output.
You can put a 500mm log length into this cast iron stove.
The weight of this model is 143kg.
Technical Data
Height:

1585

mm
Flue Diameter: 175mm
Fuel: Wood burning
Efficiency: 72.6%
Reviews for Invicta Tipee stove
There are currently no reviews for this stove. Be the first to write a review for the Invicta Tipee stove.