Invicta Oxo stove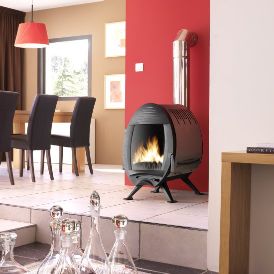 The Invicta Oxo is definitely different - a rounded stove on quite high legs that can come with stainless steel side panels.
Technical Data
Height:

780mm

Width:

511mm

Depth:

748mm

Flue Diameter: 150mm
Fuel: Wood burning
Reviews for Invicta Oxo stove
There are currently no reviews for this stove. Be the first to write a review for the Invicta Oxo stove.