Harrie Leenders Pharos Interior stove

based on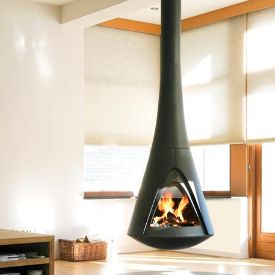 The Harrie leenders Pharos Interior stove is a very unusual design.
This wood burning stove is suspended from the ceiling so not attached to the floor.
It has a fire door you can leave open or shut with a sparkscreen that is part of the stove.
The rounded edges give it a sophisticated contemporary look. Made of aluminium.
Stunning piece to any room. Brings its own wow factor to our barn. Expensive but it is so much more than just a stove. Superb heat output and easy to light. Directional feature is cute but not... [ read more ]