Hamlet Carrington medium stove

based on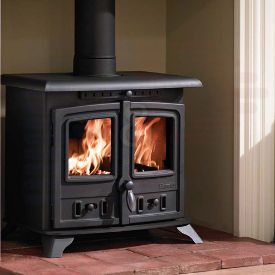 The Carrington medium stove has two doors, soft rolled top with primary and secondary air control. The multifuel grate can be externally riddled.
hi , I would just like to say I've been thoroughly pleased with my stove I've had for nearly 3yrs, I had trouble with the handle that got very stiff but after applying some lubricant and playing... [ read more ]

Stove expert replied: Guarantees do not normally cover usage / wear & tear so I do not think that the grate will be covered after 3 years. As the handle got stiff you should ensure that you only use dry seasoned wood and carry out short periods of fast burn every day for 15 - 20 mins to burn off any tar deposits produced during slumbering periods.