Classic Harmony 1 multifuel stove

based on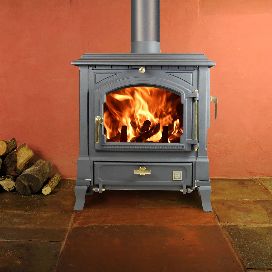 The Harmony 1 cast iron multifuel stove can be fitted with a boiler, a riddling grate and cast inner burnplates. There is a front and side loading door. The ashpan is removeable.
Technical Data
Height:

675

mm
Width:

606

mm
Depth:

420

mm
Flue Diameter: 125mm
Fuel: Multi fuel
Most Recent Review
Have bought a cottage and inherited an Efel mk1. Reading the reviews would expect it to be warm but is hardly kicking out any heat. Needs replacement glass as cracked but apart from that, any... [ read more ]

Stove expert replied: A cracked glass will allow air to get into the firebox that is normally prevented by a solid glass panel. The amount of heat that is produced will depend on the quality and type of fuel and where the air controls are set. Have you had the chimney swept since moving in? Have you got the manual for guidance?
Most Popular Review
Installed a couple of years ago, now getting used to this stove. Got it in just in time for a really cold winter and SO glad we did. It's heating a lounge that is effectively a single 1-up-1... [ read more ]

Stove expert replied: Great feedback, stove seems very controllable.
More reviews for Classic Harmony 1 multifuel stove