Broseley hercules 20B

based on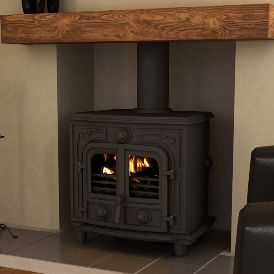 The Hercules 20B is a high output boiler stove
Most Recent Review
We had the Hillandale Hercules 20b fitted in our new build 2 years ago it a great burning fire but because the house is so well insulated the house gets too warm to quick is there a way that... [ read more ]

Stove expert replied: If the boiler is too large there is little that can be done to make it produce less other than the operating the controls on the stove itself. Perhaps using it for shorter periods at a time may help the situation, it will not do the stove much good to be shut down all the time so shorter periods of a faster burn will be more beneficial.
Most Popular Review
We have had this fire for three years. We keep it in 6-7 months at a time without letting it go out. We burn wood during the day and a bucket of Burn Well(nuggets) at night which easily keeps... [ read more ]

Stove expert replied: Smokeless fuels tend to be cleaner burning on the glass and it is worth trying various types before buying in bulk as they do vary with different models.
More reviews for Broseley hercules 20B