Austroflamm G3 Multi-Fuel Stove

based on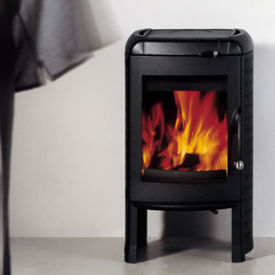 Austroflamm G3 Multi-Fuel Stove is a distinctively shaped and rather compact stove for Austroflamm.

Most Recent Review
I have used this stove for the last 3 years and have found it to be easy to use and nice to look at. We have it in our living room which is a double height Barn Conversion so our ceiling is... [ read more ]

Stove expert replied: usually a woodburner will have at least 2 air supplies, one through the grate if there is one (or feeding the bottom of the stove if there is not grate) - primary air - and the other feeding the top of the firebox - secondary air. Usually, once the stove is lit, you would shut down the primary and regulate the stove using secondary.
Most Popular Review
CAST IRON STOVE WITH STAINLESS STEEL COSMETIC SIDES (OTHER OPTIONS AVAILABLE)Nominal heat efficiency according to EN 13240 6 kW min / max output 3.5 / 8 kW weights and dimensions h x w... [ read more ]