Town and Country Rosedale stove

based on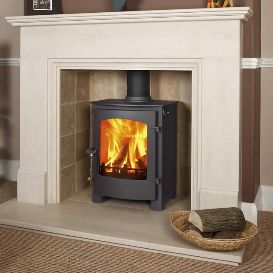 The Town and Country is a 7.5 Kw multi-fuel stove.
Most Recent Review
Had this stove for about 4 years now so can speak from experience. Beautiful to look at and very efficient; gives off plenty of heat. A major downside is the price of replacing the glass (this... [ read more ]

Stove expert replied: Spare parts can seem disproportionally expensive, if you average this expense over the length of period you have had the stove though does soften the blow a little. Prices do vary greatly on glass replacement as many models now use a curved glass.
Most Popular Review
My first ever stove and I absolutely love it. It is elegant with a large glass door so you can see the fire. Its very easy to light only using paper and kindling. The controls are very easy... [ read more ]

Stove expert replied: Good value stove heating most of the house so can't be bad!
More reviews for Town and Country Rosedale stove (page 1 of 2)
1