Little Thurlow stove

based on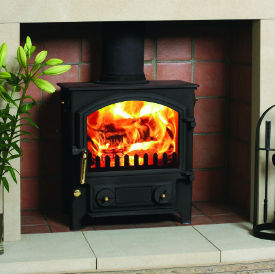 The Town and Country Little Thurlow stove has been designed for the smaller fire place - as it is not very tall.
For a taller setting there is the log store model.
There is now a smoke control, Defra approved model that can be used in smokeless areas.
Most Recent Review
I''ve had my little Thurlow for 4 or 5 winters now. It''s a good solid stove, made from steel . It lights easily , burns well and is very easy to control. In the really cold months it stays... [ read more ]

Stove expert replied: Good comments. It is best not to leave ash to build up in the ash pan as this needs to be clear to allow air to pass below the grate.
Most Popular Review
Made in Yorkshire out of British Steel, Town and Country once supplied Clearviews in the north of the UK, until Clearview did the dirty on them. The result of this fall-out was that Town and... [ read more ]
More reviews for Little Thurlow stove (page 1 of 5)
1