Tiger stove

based on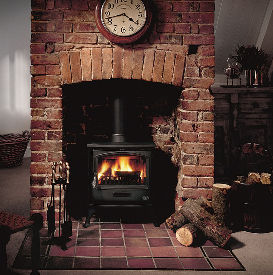 The Tiger is a 5kW cast iron multifuel stove suited to the smaller living room.
Technical Data
Height:

595mm

Width:

545mm

Depth:

335mm

Flue Diameter: 150mm
Fuel: Multifuel
Efficiency: 77%
Most Recent Review
I've had my tiger gas stove for about 5years now. It worked perfectly fine for 3 years, and I was pleased with its output and good looks. However, the past 2 years have been a nightmare, it... [ read more ]

Stove expert replied: There are only a few parts that can cause problems and the thermocouple is the normal culprit.. Perhaps get in touch with the UK distributor if the Gas Safe Engineer is having problems disposing what part is faulty.
Most Popular Review
bought stove last year and its been a nightmare im loading fire like casey jones (steam train) the fire is uncontrolable ,i had fitted a flue liner before fitting as told it would be better ?... [ read more ]
More reviews for Tiger stove (page 1 of 4)
1