Tiger Plus stove

based on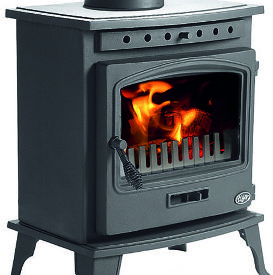 The Tiger Plus is a cast iron multifuel stove. The Tiger Plus gives out up to 6kW.
Most Recent Review
We have been very pleased with our Tiger stove for the last month or so that we have had it, but unfortunately the glass has cracked, it started as just a little crack and has now gone right... [ read more ]

Stove expert replied: Glass cracking can be caused by a few reasons: knocking when loading the stove, fixings being too tight and not allowing movement, possibly a faulty piece, as it is not covered by warranty a replacement will need to be purchased. Be careful that air is not drawn in through the gap allowing the stove to over-draw, I would siggest getting a replacement sooner rather than later.
Most Popular Review
I read the "tiger" reviews on this site and decided to get something more expensive but then all three Stovefitters who quoted for the job suggested Tigers so I thought "Why not, it's so much... [ read more ]

Stove expert replied: yep dry wood is the key. Funnily enough it makes much more difference than how much your stove costs! If you can source and then store one or two years worth of wood in advance then you will save money and can make sure that it is very dry (20% moisture or under).
More reviews for Tiger Plus stove (page 1 of 2)
1