Sonderskoven stove

based on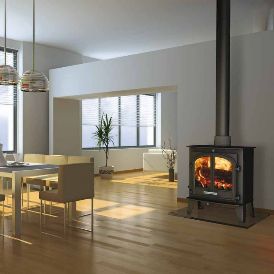 The Cleanburn Sonderskoven is a 7kW multifuel stove, available with legs, on a pedestal or on a column/stand.

Most Recent Review
Having had a few early issues with poor quality logs, I must say, that now that has been sorted, what a great looking and performing stove. With the new dry logs we get very little distortion... [ read more ]
Most Popular Review
The fire pit and ash pan is too small and shallow and does not burn up very well compared to my 30 year old stove i,ve removed.
More reviews for Sonderskoven stove