Sonderskoven stove

based on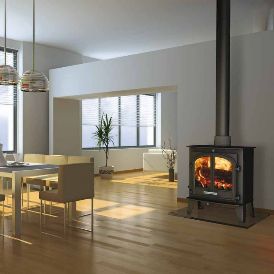 The Cleanburn Sonderskoven is a 7kW multifuel stove, available with legs, on a pedestal or on a column/stand.

Most Recent Review
Jan 2015. It was installed in Feb 14 and (so far!) we have had to have the handle replaced, the steel/iron that runs across the front of the grate in behind the bars is buckled. One of the... [ read more ]
Most Popular Review
The fire pit and ash pan is too small and shallow and does not burn up very well compared to my 30 year old stove i,ve removed.
More reviews for Sonderskoven stove