Parkray Consort 5

based on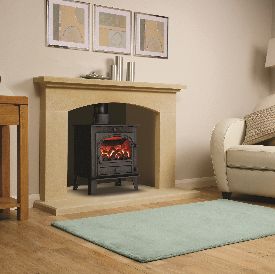 A low output, small stove from the Parkray Consort range. Also available in green and blue metallic finishes or with a canopy. Also available as an insert stove.
This is our first stove and I picked it because it was more simple and modern and gave a good view of the flames whilst lit. It has taken me a little time to get used to ensuring plenty of kindling... [ read more ]

Stove expert replied: If the door pin is taken out and slightly knocked on the botom to splay it you may find that it remains in place better as it will be a tighter fit.