Merlin Midline stove

based on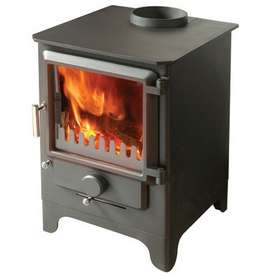 The Merlin Midline stove has a spacious firebox with cater for 12 inch logs ideal for a small to medium sized room.
Technical Data
Height:

586mm

Width:

430mm

Depth:

450mm

Flue Diameter: 150mm
Nominal Heat Output: 4.8kW
Most Recent Review
This will be our 3rd year running the merlin stove so I feel I''m in a better position to leave an objective review. Firstly it replaced our again ludlow (which was an excellent stove). I won... [ read more ]

Stove expert replied: Do let the stove out at least once a month and clean thoroughly to ensure that the flue way remain clear of debris and is not restricted in any way. Good comments.
Most Popular Review
I have the midline on a log base, quality and finish is top notch, I am a life long nacs hetas reg chimney sweep and a stove geek, this is the best of the merlin stoves because of its depth... [ read more ]

Stove expert replied: Nice review from someone who has experience of various models so a good comparison can be made.
More reviews for Merlin Midline stove
I was informed by my installer that this was the Rolls Royce of stoves and the one to go for! He didnt tell me that the Hwams and Conturas e.t.c were ferraris!! My goodness what a difference... [ read more ]

Stove expert replied: A stove should not be shut down all the time as this will lead to blackening of the glass, it needs to work so depending on where you set the controls and how fast the rate of burn is will depend on how clean the glass stays. Of-course this also depends on the quality of the fuel being used.