Huntington 25 stovax stove

based on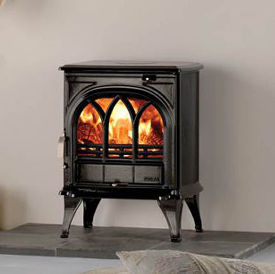 Huntington 25 stovax stove
Technical Data
Height:

590mm

Width:

452mm

Depth:

357mm

Flue Diameter: 125mm
Fuel: Multifuel
Nominal Heat Output: 4.9kW
Efficiency: 78%
Most Recent Review
Did a lot of looking up in terms of what stove to get. Concur with other reviews that it lights easily and belts out heat. We went for plane window. Very happy with our choice.
Most Popular Review
After 18 months of looking at brochures and reading stove reviews I finally decided to purchase the Stovax Huntingdon 25. We live in a 3 bedroomed semi-detached house and the stove was installed... [ read more ]
More reviews for Huntington 25 stovax stove
Word of warning though, not about the burner but reference the chimney, we had to get our flue steel lined even though our bungalow is less than 20 yrs old, this was not mentioned to us by the... [ read more ]

We opted for the clear glass door and it looks fantastic with a great view of the flames when its burning well. We have found that the airwash doesn't work as well as we had hoped and over... [ read more ]

Stove expert replied: Leave the ash to build up on top og the grate as this provides the best conditions for burning wood but I would not leave ash to build up in the ashpan, ideally this should be emptied daily and possibly twice a day when using smokeless fuels.

I have come from work at 1715 hrs ,our central heating comes on at 1615 hrs at about 1830 hrs ( I am talking about very cold nights like we had winter 2011)I would light the stove, shut the... [ read more ]

Stove expert replied: Seems very efficient producing good heat, performing well.