Windy Smithy Henry stove

based on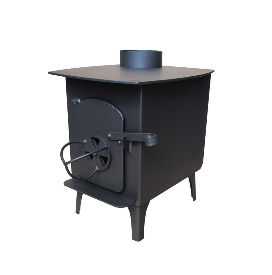 The Windy Smithy Henry stove is ideal for fitting into a caravan, boat or yurt. The flue can be either central in the top of the stove or set on the left side.
Most Recent Review
I have been amazed by its efficiency and how little fuel it takes to get really hot and stay hot. Unlike other wood burners I've had, the Henry is really quick and easy to light. The stove top... [ read more ]

Stove expert replied: Great comments. Nearly top marks on all aspects!
Most Popular Review
The Windy Smithy range of wood burning stoves start at £200, which made them a very attractive possibility for my converted bus.Upon reading a few reviews, I came across onlyone negative... [ read more ]
More reviews for Windy Smithy Henry stove