Waterford Stanley Oisin stove

based on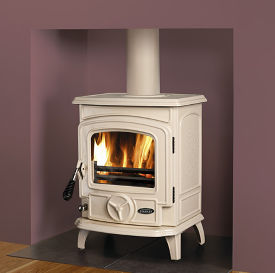 The Oisin stove is ideal for smaller rooms. The boiler model will heat the domestic hot water.
Most Recent Review
I purchased aan oisin stove 2 months ago. All went well until yesterday flames started coming out at back of stove. I phoned the centre who installed it for me and was told fire cement obviously... [ read more ]

Stove expert replied: Surprising and alarming comments as the flue connection should be sealed in place and after 2 months should not be causing a problem, most spigots on a stove twist and lock into place and the sealant is there as back up. This is an installation issue and not directly related to the stove and its quality and performance.
Most Popular Review
Have had the Stanley Oisin in for a couple of days now.I have burnt peat, dry and wet wood and high quality, homefire coal.The stove is listed, generally, from 5 to 6.4kw. Before buying, not... [ read more ]

Stove expert replied: Other factors like insulation, open plan areas etc should be considered before purchasing a stove to insure that the stove is powerful enough to heat the space required. The price is low for this stove but if you still require central heating a larger stove which would be more expensive may prove more cost effective. Still every little heat produced will help to cut other fuel costs.
More reviews for Waterford Stanley Oisin stove (page 1 of 2)
1