Saey 92 stove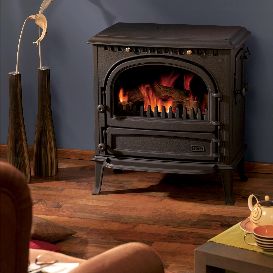 The Saey 92 stove has 1 door - the glass in this door has a curved edge on the top of the door.
The 92 Saey stove is available as a wood or multi fuel stove.
It is a big output model and so is suitable for a larger setting or where you want the stove to heat rooms next door.
Technical Data
Height:

765mm

Width:

710mm

Depth:

580mm

Flue Diameter: 150mm
Fuel: Wood burning
Efficiency: 77%
Reviews for Saey 92 stove
There are currently no reviews for this stove. Be the first to write a review for the Saey 92 stove.