Klover Insert 18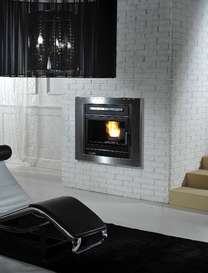 A wood pellet stove that can be installed into a wall and heat all the hot water for your home.
Technical Data
Height:

686mm

Width:

758mm

Depth:

675mm

Fuel: wood pellets
Nominal Heat Output: 14.7kW
Efficiency: 91%
Reviews for Klover Insert 18
There are currently no reviews for this stove. Be the first to write a review for the Klover Insert 18.