Franco Belge Savoy Classic stove

based on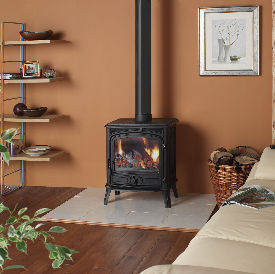 The Franco Belge Savoy Classic stove is a cast iron model with some relief work on the front.
\n
The Savoy Classic has one plain door with glass in the door and a relatively high output for a compact stove.
\n
The Franco Belge models are also available in enamel finish.
Most Recent Review
we love our stove, is it possible to fit a boiler to it even though its 4 years old, ? my concern is will the blanking discs come off without damaging the stove, in order to fit a boiler, should we be able to purchase one? thanks... [ read more ]

Stove expert replied: It should be possible providing enough space has been allowed behind the stove for the pipe connections. The blanking discs are designed to be knocked out so are partial thickness normally.
Most Popular Review
Overall a very pretty, well designed stove. There were some casting flaws, but only visual. Encountered major problem when top-plate casting cracked and Franco Belge would not stand by their... [ read more ]
More reviews for Franco Belge Savoy Classic stove (page 1 of 2)
1