Fondis Carina Panoramic stove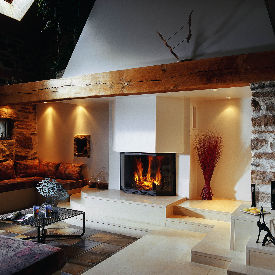 This Fondis wood burning stove has an angled glass at the side - giving a wider view of the fire.
The maximum heat output on this wood burning stove is 13.5kw
and will require a chimney taller than 5 metres. You will need to use the adaptor reducer to bring the flue size down to 200mm.
Please note that measurements given are to the top of fire box -the height to the top of the window is much less.
Technical Data
Height:

1674mm

Width:

922mm

Depth:

576mm

Flue Diameter: 230mm
Fuel: Wood burning
Efficiency: 72%
Reviews for Fondis Carina Panoramic stove
There are currently no reviews for this stove. Be the first to write a review for the Fondis Carina Panoramic stove.