Esse W35 range cooker

based on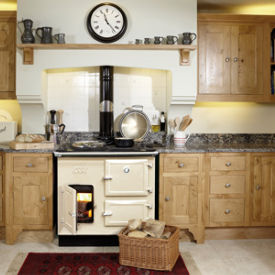 The Esse W35 has a thermostatically controlled boiler with an output of 33,000btu's.
Most Recent Review
My Esse cooker is out of warranty and nobody will travel to the Cockermouth area to repair an electric Esse range cooker - Esse said they didn't have anyone prepared to come out. - which isn... [ read more ]

Stove expert replied: The repair of this stove is due to take place tomorrow and the part has been offered at a discounted rate through Esse direct. Esse can supply a chargeable service visit including call out fee labour charges and mileage if required.
Most Popular Review
Installed 2.5 years ago and it still doesn't work properly - impossibly difficult to get up to temperature, even with a rotating cowl to improve the draw. Tars up on a regular basis. A complete... [ read more ]

Stove expert replied: Have you contacted Esse Technical Department for advice? I am sure that improvements are possible, do not give up hope!
More reviews for Esse W35 range cooker (page 1 of 2)
1