Esse 300 stove

based on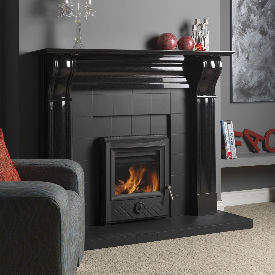 The Esse Instant insert 300 stove is a small model designed to slot into a traditional fire place opening.
It has a 150mm flue outlet and you do not normally line the chimney with this model.
As the top of the Esse 300 stove slants it is the easiest to remove the stove when you sweep the chimney - to make sure you get rid of soot brought down from the chimney which can otherwise sit on top of the stove.
The Firebox on the Esse 300 stove is relatively small.
Most Recent Review
I am about to remove my insert stove after 4 years of having no control over the burn. It burns fiercely with a wind, the controls are a waste of time(cannot shut it down ). Have phoned Esse... [ read more ]

Stove expert replied: As you mention that the stove burns fiercely with the wind this is most likely to be the cause of your disappointment. The flue draw can suck the heated air up the chimney and can prevent it from heating the room effectively, this is not a fault stove but an installation issue that should be corrected, this may continue with a replacement stove. Do discuss fully with your installer as better control will undoubtedly mean more heat and less fuel being used.
Most Popular Review
We LOVE our Esse Ironheart - as long as you use dry seasoned wood and keep it cleaned properly every few months - this works like a dream - gets very hot and keeps our entire ground floor level... [ read more ]
More reviews for Esse 300 stove