Clearview vision insert stove

based on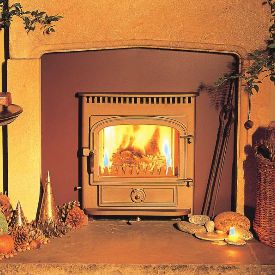 The Clearview vision insert stove is less than 5kw output so you do not need an air vent into the room.
It is available with a multi fuel kit & boiler
&
Clearview stoves can also have an added smoke control kit to make them suitable for wood burning in smokeles area.
It has air wash & clean burn
&
Clearview was probably one of the first to produce a high quality steel stove
Most Recent Review
Had a clear view installed in October. Overall I am pleased with the fire but on two occasions when lighting it there has been backdraft and the room has filled with smoke even smoke coming... [ read more ]

Stove expert replied: Down draughts can be due to a poor draw on the flue system, not enough ventilation in the room, weather conditions etc to name but a few. Specific cowls can help to alleviate this problem but ventilation is still key to allow combustion to occur so a full investigation should take place to establish the cause. All internal parts should be checked as they may have been put in the wrong position and this will affect how the stove performs.
Most Popular Review
Bought a Clearview on the advice of my chimney sweep. The salesman at was so effusive that I thought the stove would not live up to his spiel, but it did. I have had a stove before and this... [ read more ]
More reviews for Clearview vision insert stove (page 1 of 3)
1