Clearview vision 500 stove

based on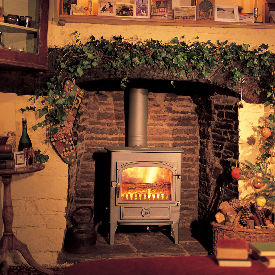 The Clearview vision 500 stove is available as a flat top, low canopy or high canopy model.
The legs can be 2,4 or 6 inches on this Clearview stove.
The Vision 500 is available with multi fuel kit for burning coal
and
a smoke control kit to use in smokeless areas.
You can get the Clearview stoves in coloured finishes too.
Technical Data
Height:

588mm

Width:

582mm

Depth:

330mm

Flue Diameter: 150mm
Fuel: Multifuel
Most Recent Review
We built our house in 2012-13, moved in in 2013. Underfloor heating, very efficient windows and insulation up the wazoo. I chose a clearview 500 due to the airwash and the overnighting. We burn... [ read more ]

Stove expert replied: Great review.
Most Popular Review
Installed the Vision 500 about 10 years ago, at that time the airwash was quite a new twist on an old idea. On first installing the stove we had fumes creeping through the joints in the chimney... [ read more ]

Stove expert replied: Replacement rope is expensive but important to the working of a stove, think of it as a genuine spare for a car. It is not only the diameter of the rope but the density as well and this is a trade secret to each manufacturer.
More reviews for Clearview vision 500 stove (page 1 of 10)
1