Clearview Solution 400 stove

based on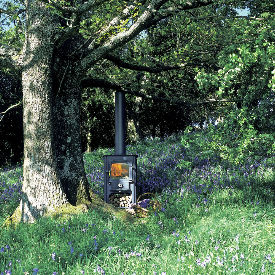 The Clearview Solution 400 stove is a plain steel stove produced in UK - it is available in lots of colours & has one single door with a curved glass in it.
Clearview stoves are available with or without multi fuel kit, smoke control kits for smokeless areas, 2,4 or 6 inch legs & optional direct air supply to connect to the outside.
This makes them versatile stoves.
Technical Data
Height:

780mm

Width:

533mm

Depth:

390mm

Flue Diameter: 150mm
Fuel: Multifuel
Most Recent Review
I have owned a Clearview Pioneer 400 for 3 seasons and use the stove in my living room. In 2013, I had a Louman Log cabin built in my garden and decided to fit a Clearview Solution 400. I have... [ read more ]
Most Popular Review
I love this stove. Our house is heated solely by our two clearview stoves. This is the small one in the dining room and I only use it when we are eating. I light it 1/2 hour before I need to... [ read more ]
More reviews for Clearview Solution 400 stove