Clearview 650 stove

based on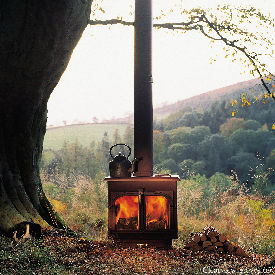 The Clearview 650 stove is available in many colours.
It has 2 doors with a curve on the outside top edgeof the glass .
The measurements stated are for the flat top version - you can also have a low or high canopy model.
The Clearview 650 is available with a multi fuel kit and you can also have a smoke control kit for wood burning in a smokeless area.
A direct air supply is also available with Clearview stoves.
Technical Data
Height:

703mm

Width:

625mm

Depth:

440mm

Flue Diameter: 175mm
Fuel: Multifuelmultifuel
Most Recent Review
We had this stove fitted and we had a problem with it over heating and roaring. We had little confidence in our fitter after he removed the chimney lining, on this second visit.. He did not... [ read more ]

Stove expert replied: Not sure why a liner would be removed and this could be part of the smoking problem now being experienced. A liner will keep the flue gases warm and increase the lift of gases away from the stove. Contact a Hetas engineer who should be able to re-install the stove as per the manufactures guidelines. I would suggest getting a flue draw test done to check that the draw on the chimney with a liner does not exceed those recommended - a damper or stabilizer will give further control should either be required.
Most Popular Review
A stove that is grossly overpriced with mediocre quality. The stove quality is poor the stove was delivered with rust coming through the paintwork with thin plate steel sides. There are a lot... [ read more ]
More reviews for Clearview 650 stove (page 1 of 3)
1