Burley Brampton 9108 stove

based on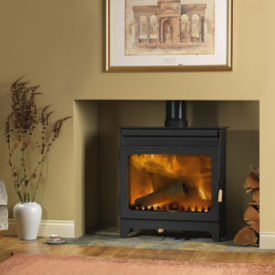 This is part of the Surefire range of Burley stoves -
with a 8 kw output it is quite a high output stove for smokeless areas.
Most Recent Review
I've had the Burley Brampton for one year, I've worked on many Burley stoves and they burn wood extremely efficiently, the fireball allows oxygen in all areas to get every last bit of heat from... [ read more ]

Stove expert replied: Over drawing flues can be controlled by a flue damper / stabilizer and should not affect the flue causing condensation, it helps to gain control of the stove when the flue draw is excessive.
Most Popular Review
I am a life long chimney sweep second generation Hetas Nacs reg for the last 13 years, I love stoves and have a builders opening with a telescopic flue pipe. I buy and sell stoves its easy for... [ read more ]

Stove expert replied: Good feedback from an independent installer.
More reviews for Burley Brampton 9108 stove (page 1 of 3)
1