Burley Brampton 9108 stove

based on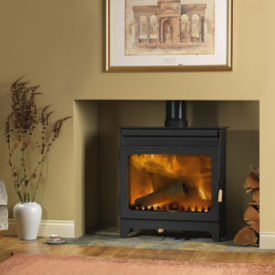 This is part of the Surefire range of Burley stoves -
with a 8 kw output it is quite a high output stove for smokeless areas.
Most Recent Review
We are singularly unimpressed with this stove. It is only 2 years old and the insulation panels have cracked,the top metal plate has buckled and the mesh burnt away. The stove has never been... [ read more ]

Stove expert replied: Internal parts are classed as consumable but it is a shame that these have not lasted very well. The liners do crack sometimes but providing they stay in place, to protect the stove metal, they can continue to be used. The baffle plate buckling does raise concerns that the stove may be working harder than it should be and this needs to be carefully monitored.
Most Popular Review
I am a life long chimney sweep second generation Hetas Nacs reg for the last 13 years, I love stoves and have a builders opening with a telescopic flue pipe. I buy and sell stoves its easy for... [ read more ]

Stove expert replied: Good feedback from an independent installer.
More reviews for Burley Brampton 9108 stove (page 1 of 4)
1