Asgaard 1 stove

based on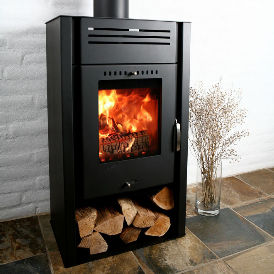 The Asgaard 1 wood burning stove is a contemporary Danish stove -
it has a log store underneath to put the wood in.
Can be equipped with the Aduro-tronic automatic control device.
Technical Data
Height:

950mm

Width:

500mm

Depth:

398mm

Flue Diameter: 150mm
Fuel: Woodburning
Most Recent Review
I am sat next to my Asgard 1, and it's lovely !!! It might be cheap and cheerful ? But it works extremely well. I have fitted stoves from next to nothing up to £3000 , which work just the... [ read more ]
Most Popular Review
This is my first stove and I am about 10 weeks into owning it. We ordered it on looks, we liked the industrial look of the stove but the price is very attractive too. The stove burns very well... [ read more ]

Stove expert replied: Nice review, any stove takes time to get used to it so early days but so far so good!!
More reviews for Asgaard 1 stove
This is an update to my first review as I've had the stove a year now. The Aduro has been completely reliable, no signs of wear or breakdown whatso ever, confirming first impressions of a very... [ read more ]