Aga Ludlow stove

based on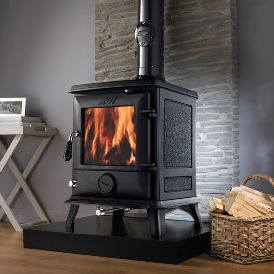 The Aga Ludlow is a 6.5Kw multi-fuel stove.
Technical Data
Height:

588mm

Width:

454mm

Depth:

456mm

Flue Diameter: 125mm
Fuel: Multifuel
Efficiency: 76.2%
Most Recent Review
Had this Stove professionally fitted in February. I wish I'd bought it years ago. Very easy to clean out - I clean the glass with a damp cloth and a little of the fine ash from the pan. The... [ read more ]

Stove expert replied: Red discolouration inside a stove is normally indicative that the metal has become too hot, do check the ovoid fuel you are using to ensure that it is suitable for a closed appliance and is not petroleum based. Watch the rate of burn so that it is not too vigorous.
Most Popular Review
New to stoves and did a lot of research and waiting (6 months). It came down to the choice of an Aga Ludlow or a Clearview equivalent. Will not knock Clearview as they have plenty of happy customers... [ read more ]

Stove expert replied: Sound and honest feedback of this happy customer. Good to know that Aga is still maintaining their long established good quality.
More reviews for Aga Ludlow stove (page 1 of 3)
1