4kw Foxfire stove

based on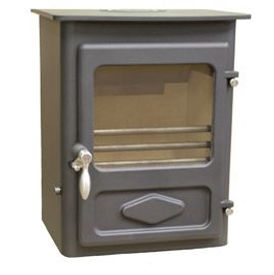 The newest model in Fireview range of Woodwarm stoves.
Can have direct air supply through 100mm pipe on back of stove and therefore suitable for a highly insulated house.
Most Recent Review
I was recommended this stove by my HEATAS fitter it's not cheap too buy but you really do get what you pay for. It's simple to light reacts very well to the controls and if there's a better "air wash" system on a stove I'll "eat my hat". Fantastic stove with great build quality.... [ read more ]
Most Popular Review
Got our Woodwarm Foxfire 4kw stove installed in December 2010 in the middle of one of the worst winters for many years. Had researched very intensively as our recent self-build project incorporated... [ read more ]

Stove expert replied: Lots of heat for little wood, what could be better? Great review of this stove.
More reviews for 4kw Foxfire stove